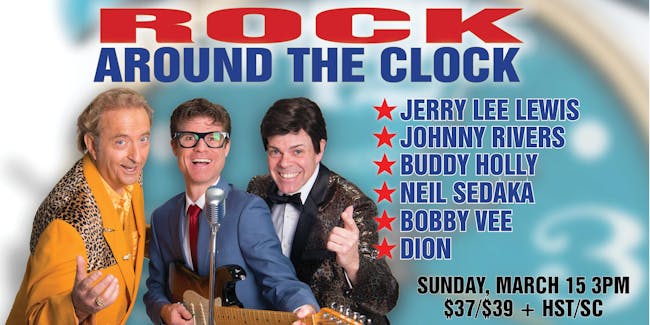 Bill Culp Productions Inc.
Rock Around The Clock (DATE CHANGE)
Get out your bobbi socks and polish up the hot rod, Rock Around The Clock will have you reminiscing through the music of the 1950's
Fans of 1950s Rock & Roll won't want to miss "Rock Around The Clock!" This amazing "All-Star" audience-interactive show features world class international tributes to Bobby Vee, Johnny Rivers, Neil Sedaka, Buddy Holly, Jerry Lee Lewis and Dion & the Belmonts all backed by a sizzling live band. Song highlights include "Calendar Girl" by Neil Sedaka, "Take Good Care of my Baby" by Bobby Vee, "Runaround Sue" by Dion & the Belmonts, "Secret Agent Man" by Johnny Rivers, "Peggy Sue" by Buddy Holly, "Great Balls of Fire" by Jerry Lee Lewis, and of course, 1950's dancing classics like "Rock Around the Clock", "At the Hop" and "Rock and Roll is Here to Stay"! Take a trip in the time machine back to the era of jukeboxes, hot rods and bobbi socks!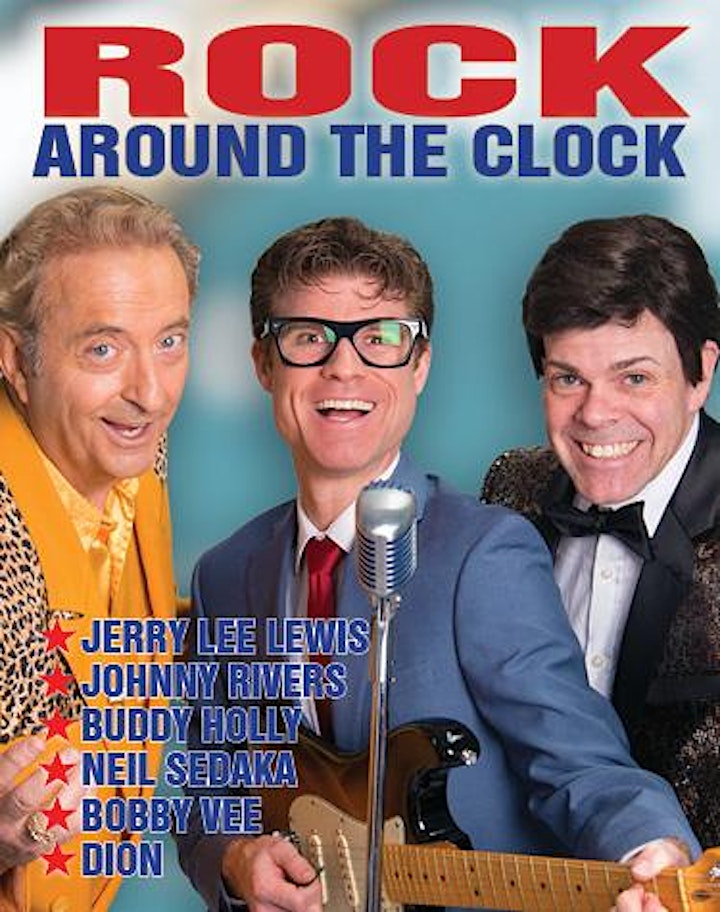 Venue Information:
Midland Cultural Centre - Rotary Hall
333 King St.
Midland, ON, L4R 3M7