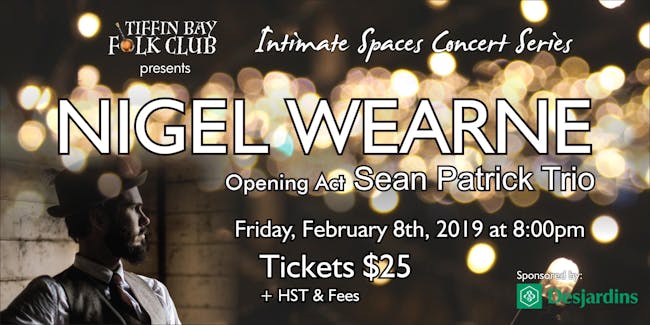 Intimate Concert Series: Nigel Wearne (openers: The Sean Patrick Trio)
Nigel Wearne melds finger-style guitar, clawhammer banjo, folk and honest storytelling. Special guest openers: Sean Patrick Trio.
Part of Midland Cultural Centre's Intimate Concert Series. Purchase three shows for $70 (plus taxes and fees) or all six shows for $125 (plus taxes and fees).
For more information or to purchase a discount ticket package, contact the MCC Box Office: 705-527-4420
Nigel Wearne is an Australian folk/country singer-songwriter, luthier, poet and gleaner. Equipped with personally handcrafted instruments, his music melds finger-style guitar, clawhammer banjo, folk and honest storytelling.
From stories of social justice and observation, to emotional reflection and historical tales, Nigel draws inspiration from everyday people from all walks of life. Some songs are autobiographical and personal, but many are other people's stories and an amalgamation of truth, observation, personal experience and fiction.
For Nigel, music is a candid, human and important messenger for stories and moments in time.
Gleaning diverse influence from Kelly Joe Phelps, Townes Van Zandt and Sun Kil Moon, he tells stories of forgotten rebels, wandering poets and his love of eggs. Nigel has toured extensively throughout Australia and New Zealand and he's performed at a long list of Australian music festivals, including the Port Fairy Folk Festival, Cygnet Folk Festival and Queenscliff Music Festival. He's also shared shows with the likes of All Our Exes Live in Texas, Lindsay Lou (USA), Jenny Mitchell (NZ), Tennyson King (CAN), The Davidson Brothers, Jordie Lane and the late great Billy Thorpe.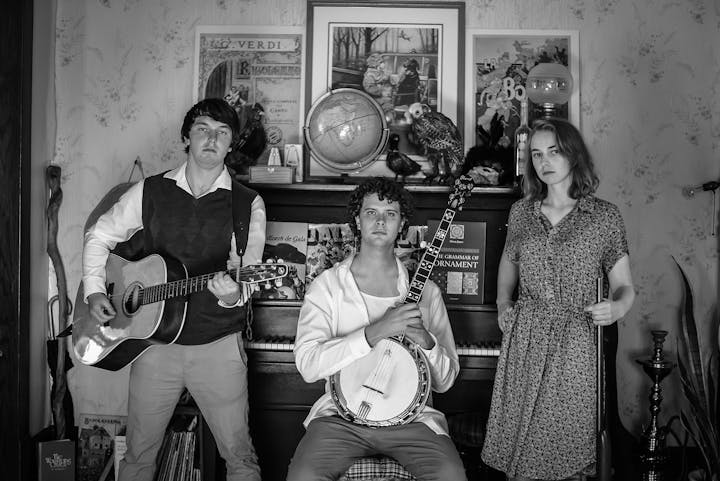 Local support: The Sean Patrick Trio
The Sean Patrick Trio combines elements of bluegrass, progressive old-time, and jazz.
Featuring Sean Patrick on Banjo, Jennie Davis on double bass, and Darrin Davis on saxophone, they are sure to have you out of your seat and dancing away those winter blues.
Series Sponsored By:

Venue Information:
Midland Cultural Centre - Rotary Hall
333 King St.
Midland, ON, L4R 3M7