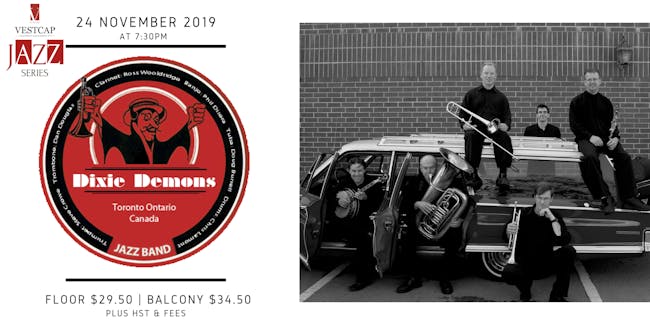 The Vestcap Jazz Series presents the Dixie Demons on November 24th!
A JOURNEY THROUGH CLASSIC JAZZ
Back by popular demand, the Dixie Demons return to the Midland Cultural Centre to take you on a Journey Through Classic Jazz!! Born in New Orleans in the teens and twenties, Dixieland music travelled up the river to Chicago with King Oliver and Louis Armstrong, spawning exciting new versions of the art form along the way, influencing generations of musicians. So powerful is this dynamic and incendiary music that it swept the world, and Dixieland music in various forms is heard on all the continents.
A fiery good time will be had by all as Canada's finest traditional jazz band the Dixie Demons blow the roof off with their special arrangements of such memorable classics like Tiger Rag, Panama, Fidgety Feet, When The Saints Go Marching In and more.
The Dixie Demons Jazz Band formed in 1984, and has since become one of the most in demand traditional jazz groups in Southern Ontario, playing regularly concerts at festivals, corporate gatherings and local clubs and events.
Co-lead by trombonist Dan Douglas and Brantford resident Ross Wooldridge on clarinet, their critically acclaimed CDs "Live at the Rex" and "Fossil Fuel" receive airplay regularly on many radio stations across North America. Ross and Dan both enjoy vibrant careers as professional musicians in Ontario and across Canada, and the list of international stars they have performed with is impressive. Locally, Dan performs in and Ross is leader of Canada's finest big band The Galaxy All Star Orchestra, and both men work regularly with local artists like Canada's Sweetheart of Swing Alex Pangman. Ross was a member of the late Jeff Healey's Jazz Wizards, and Dan enjoyed the opportunity to work with the Wizards on many performances, and was considered by the group as their first call trombonist!
The other members of the group, Phil Disera on Banjo, Steve Crowe on Trumpet, Doug Burrell on Tuba and John Collin on Drums are all busy professional musicians in the GTA, each with an impressive list of credits that would fill too much space here to list.
Sponsored by Vestcap Investment Management Inc.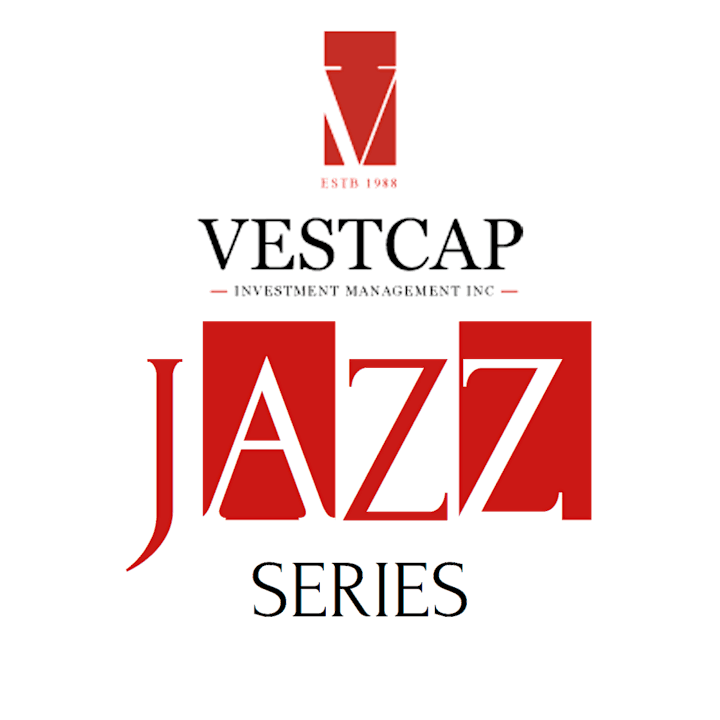 Venue Information:
Midland Cultural Centre - Rotary Hall
333 King St.
Midland, ON, L4R 3M7