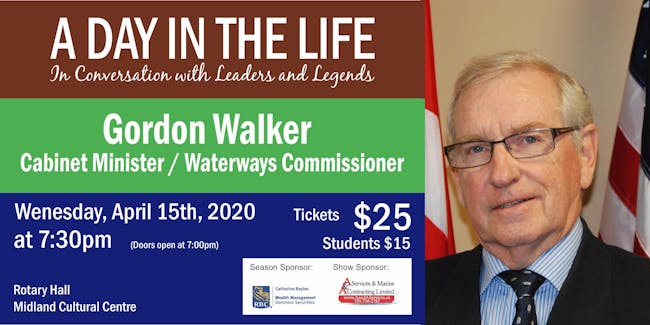 Join host Fred Hacker in his conversations with prominent Canadian figures, live on stage at the fabulous Midland Cultural Centre.
A DAY IN THE LIFE OF Gordon Walker
Cabinet Minister / Waterways Commissioner
What is happening with the water of Georgian Bay and Lake Huron? Is it clean? Will it stay clean? What's with the dramatic changes in water levels? If you care about water levels and water quality of Georgian Bay, we have a program for you. Gord Walker has served for a total of nine years as a Commissioner on the International Joint Commission (IJC), the Canada-USA body that protects transboundary waters between Canada and the United States. Most recently, he served for five years as Canadian Chair of the IJC. Gord has a wealth of knowledge on water quality and water levels. As a long standing Cognashene cottager (just north of Honey Harbour), Gord has a deep understanding of Georgian Bay issues. Gord served as an Ontario MPP for 12 years and was a Cabinet Minister in the governments of William Davis and Frank Miller. Gord was recently named to the Order of Canada. Join host Fred Hacker for his conversation with Gord Walker, a tireless champion for Canada's waterways.
Show Sponsor: A & A Services & Marine Contracting Limited
2019/20 Season Sponsor: Cathy Bayles, RBC Dominion Securities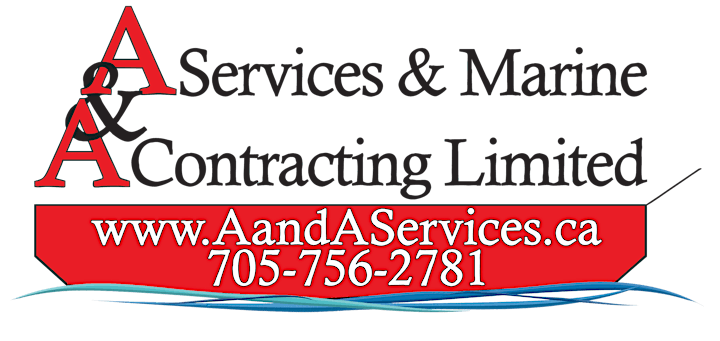 Venue Information:
Midland Cultural Centre - Rotary Hall
333 King St.
Midland, ON, L4R 3M7